The Rooms
All the rooms are furnished in a simple way: with balcony, private bathroom, shower and hairdryer.
ms with air conditioning.
Balcony
Private bathroom with shower and hairdryer
Safe
Heating
Air conditioning
Family rooms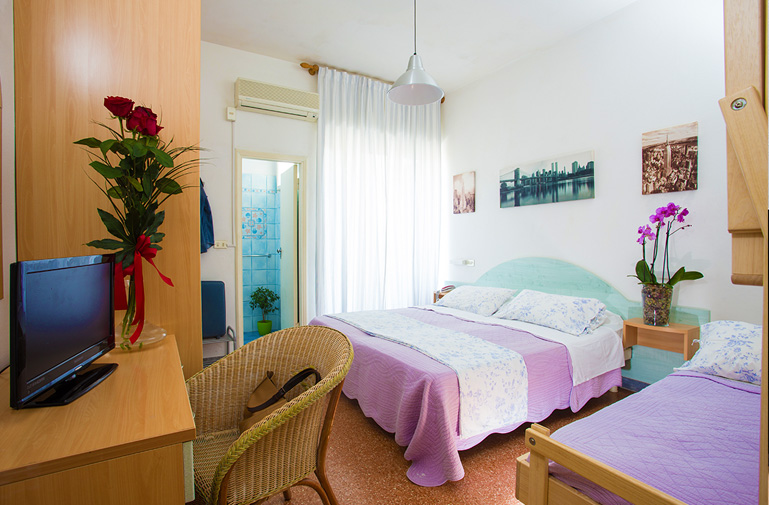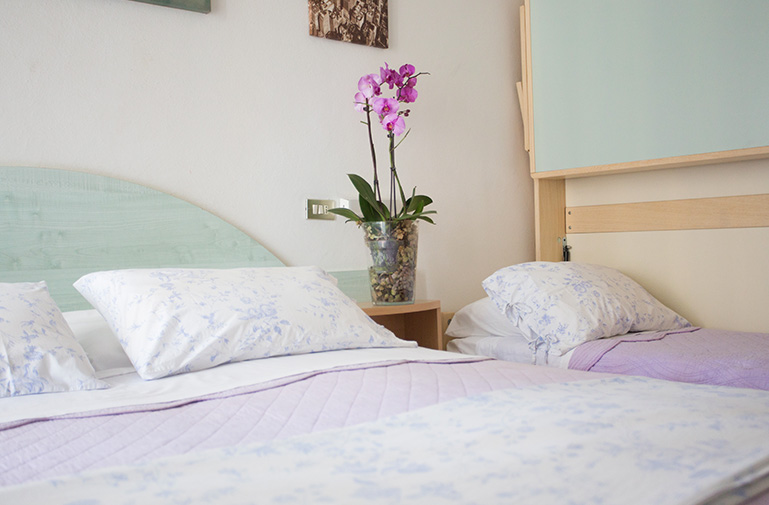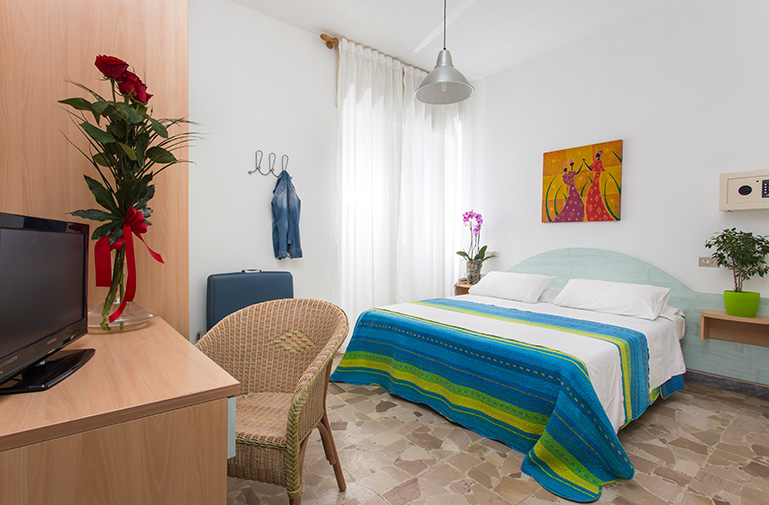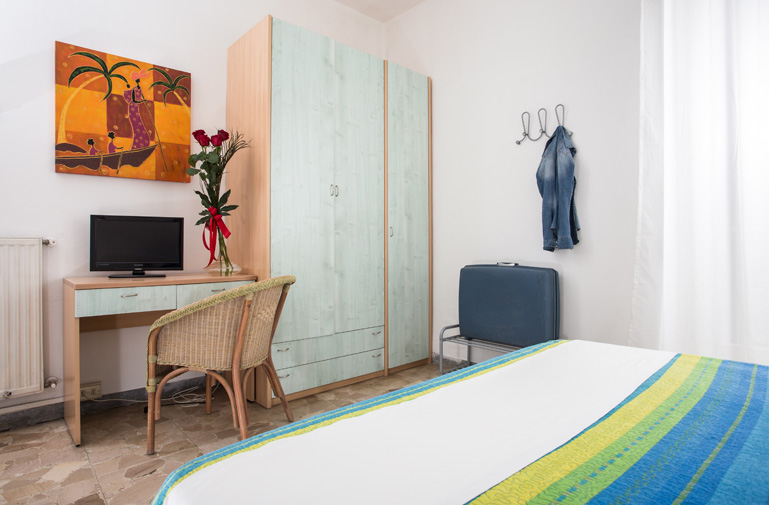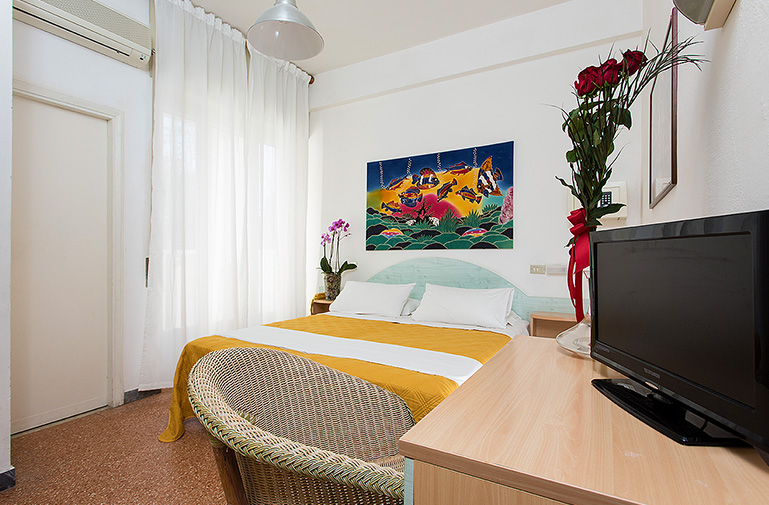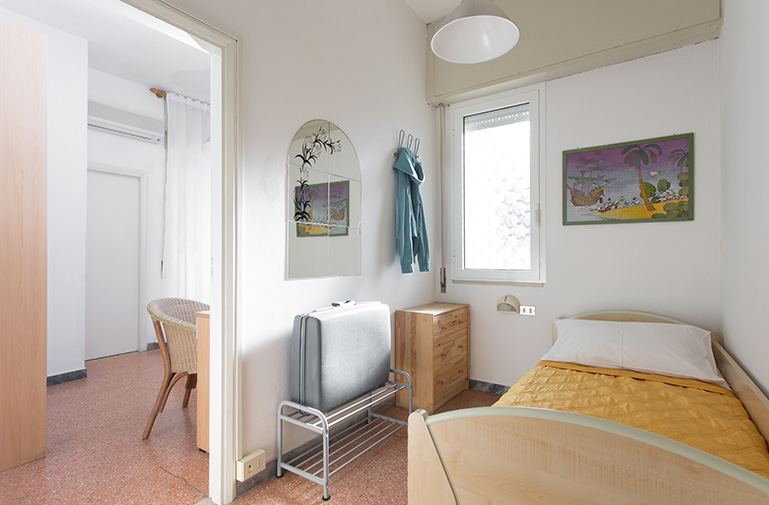 At Cervia and Milano Marittima: beach, parks, services and attractions.
HOTEL GIANLORE is ideally located for tourists to enjoy all that Romagna has to offer...
Cervia and Milano Marittima
The seaside community offer the tourist beach, entertainments, discos, shops, attractions for both young people and families...
Same Beach and the Same Sea
Just 100 mt from the Beach and the Pinewood...
Territory and Excursions
In just a few minutes walk, by bycicle or by car, all the cultural, historical, food and wine attractions of the Romagna hinterland.
Events and Appointments
Here you don't get bored: every summer has a packed calendar of events, appointments, parties, fairs, celebrations...